To use NUIA as comfortably as possible in the respective applications, we advise you to enlarge the elements of the user interface in the applications. As a rule, the integrated touch interfaces are more comfortable to use with NUIA than the standardized mouse user interfaces.
In the following we will show you how you can enlarge the buttons in some NUIA supported programs:
Office (Outlook, Excel, Word, PowerPoint)

Example Outlook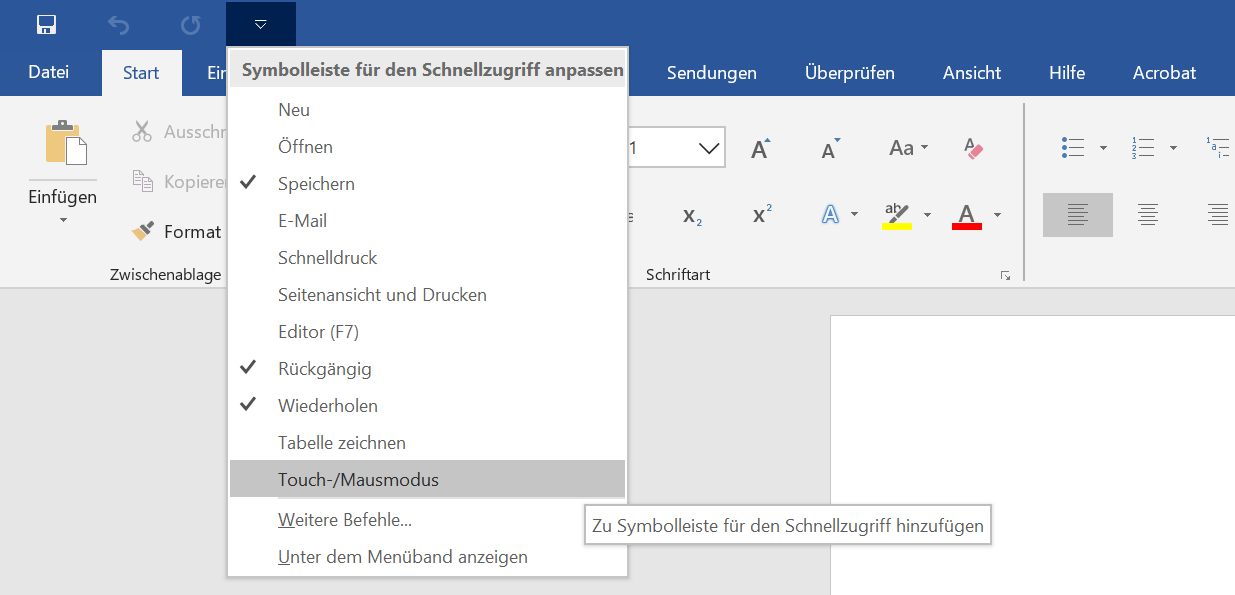 Example Word
SAP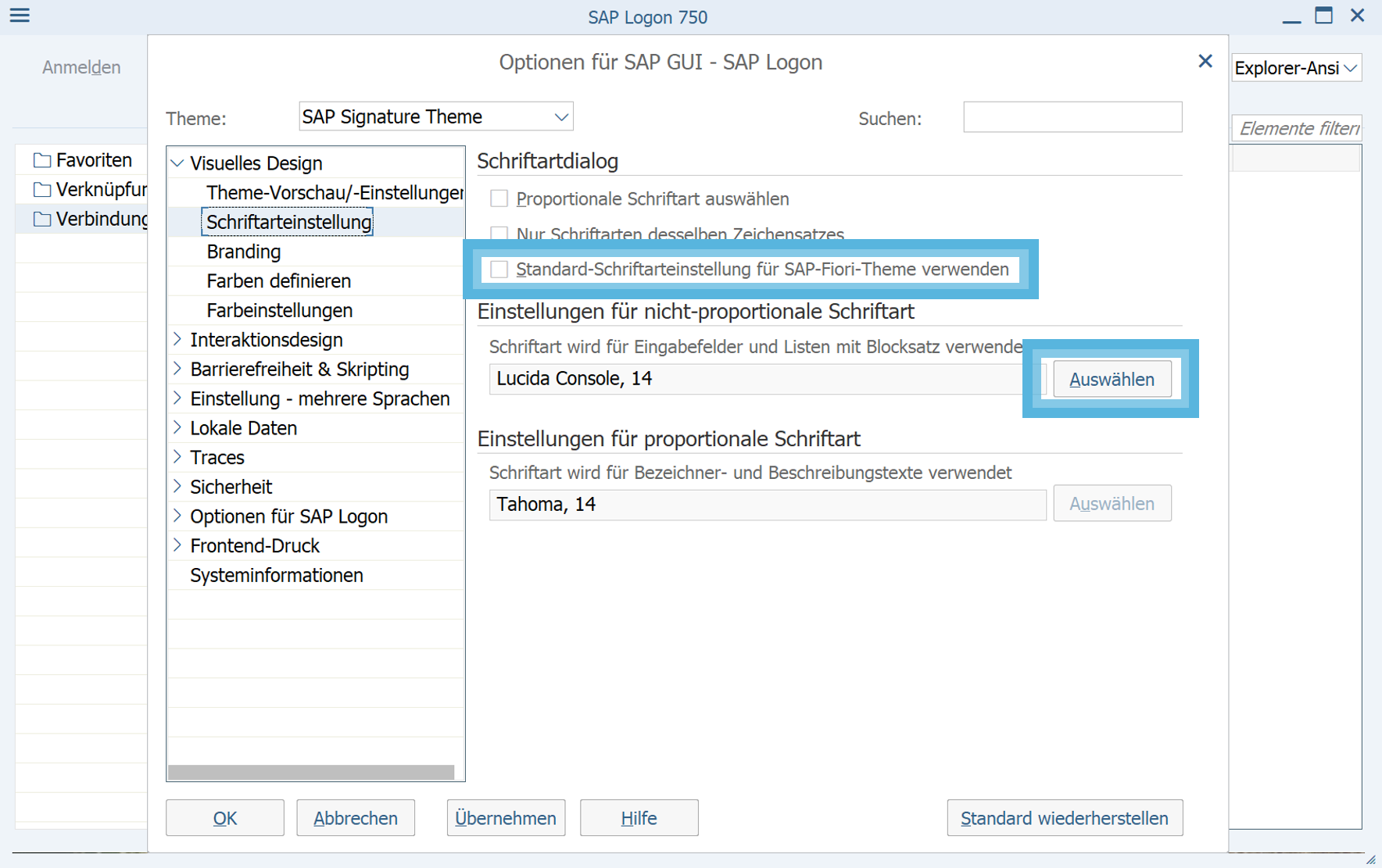 Catia
Right-click the empty/grey toolbar area (Figure 1) and select Customize > Options > Symbol Size Ratio (Figure 2). The recommendation is 1.4 (leave the "Large symbols" checkbox activated).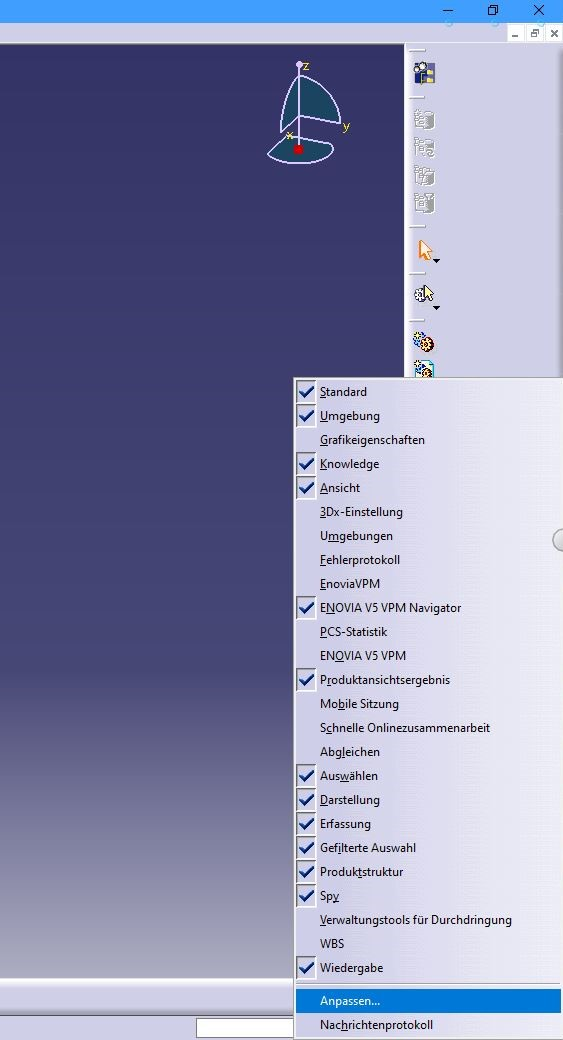 Figure 1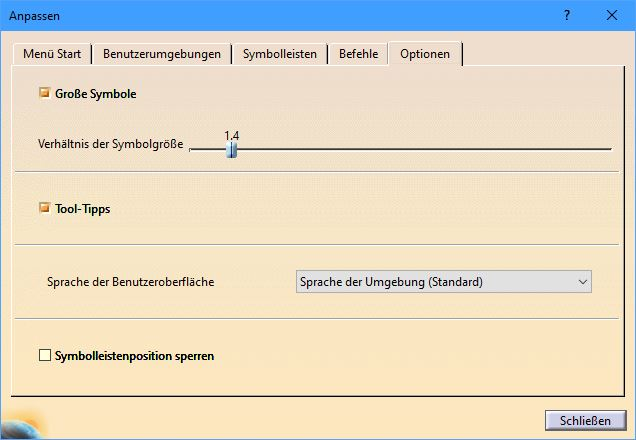 Figure 2