Yes, NUIA also works with curved screens up to 34" (wide screen). However, the eye tracker needs to be attached using a flex mount. It is also needed to attach the eye tracker to monitors with slim bezels (< 1cm) and monitors with buttons on the front center of the frame.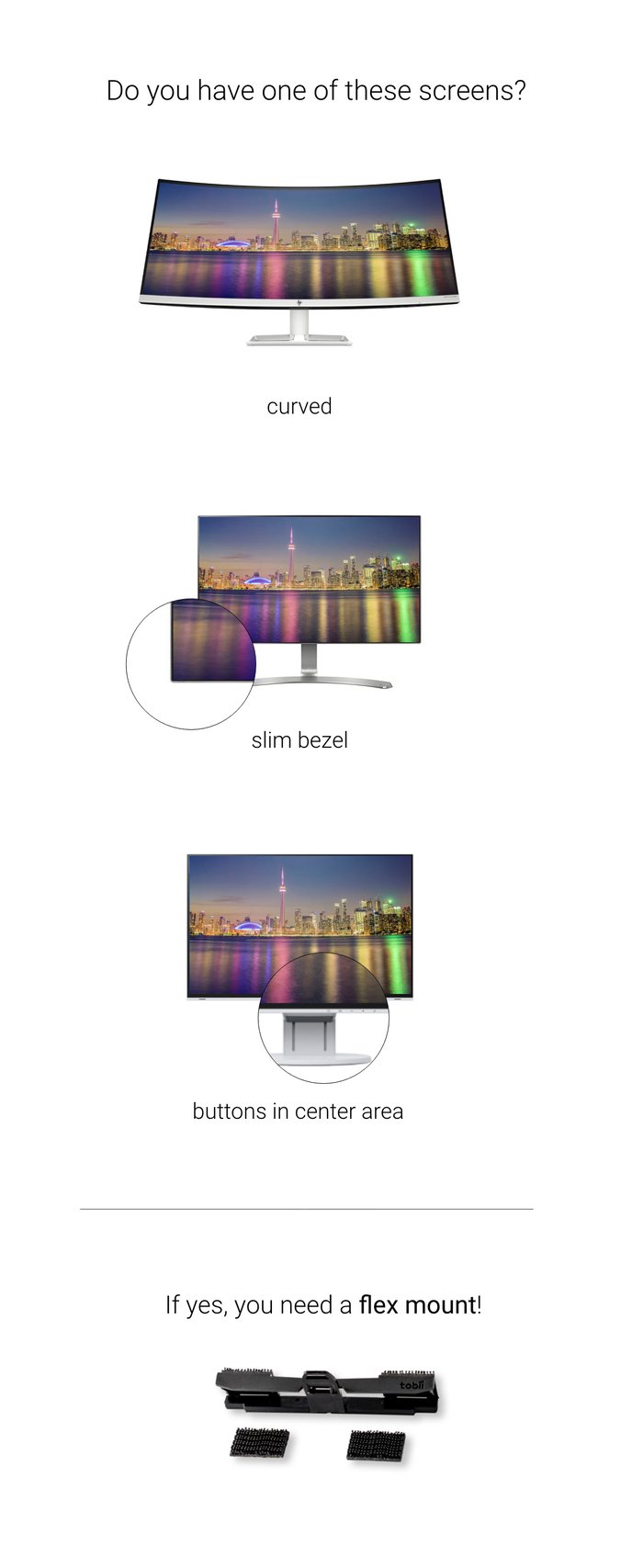 Please contact support@4tiitoo.com to order a flex mount.
For more information watch the following video.