NUIA adjusts the Tobii settings each time NUIA starts.

Specifically, it turns off the "Application Switcher" and the "Windows snap assist" that can be found in the "Windows" tab in Tobii's settings as well as the "Warp on mouse move" that is in the "Mouse" tab (see figures below). You can find the Tobii settings if you click on the Tobii icon in the taskbar.

Besides that, NUIA warns the user if the "Gaze Trace" feature is active for an extended time.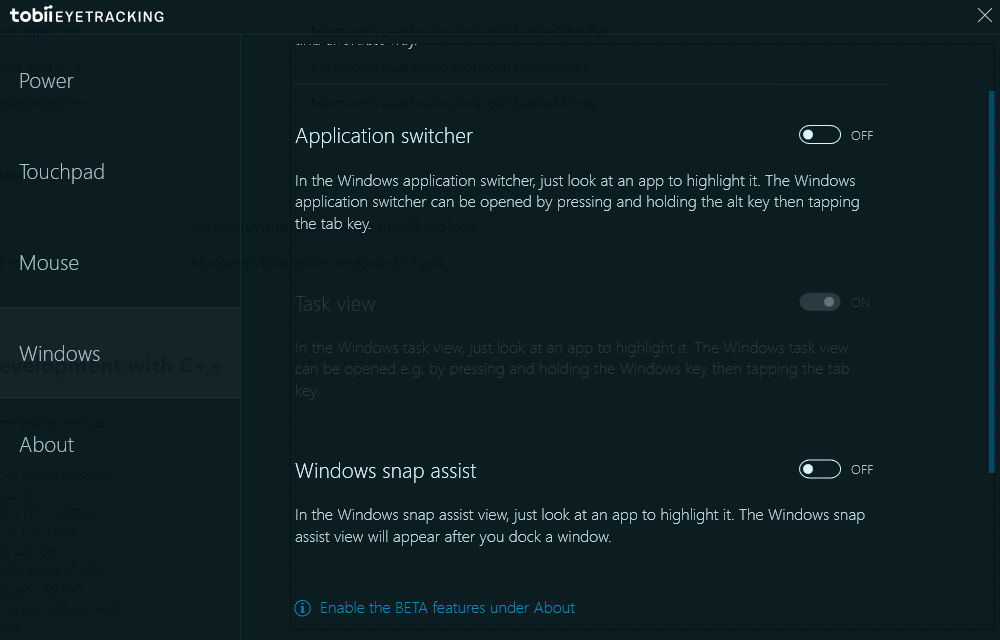 Tobii Settings - Windows settings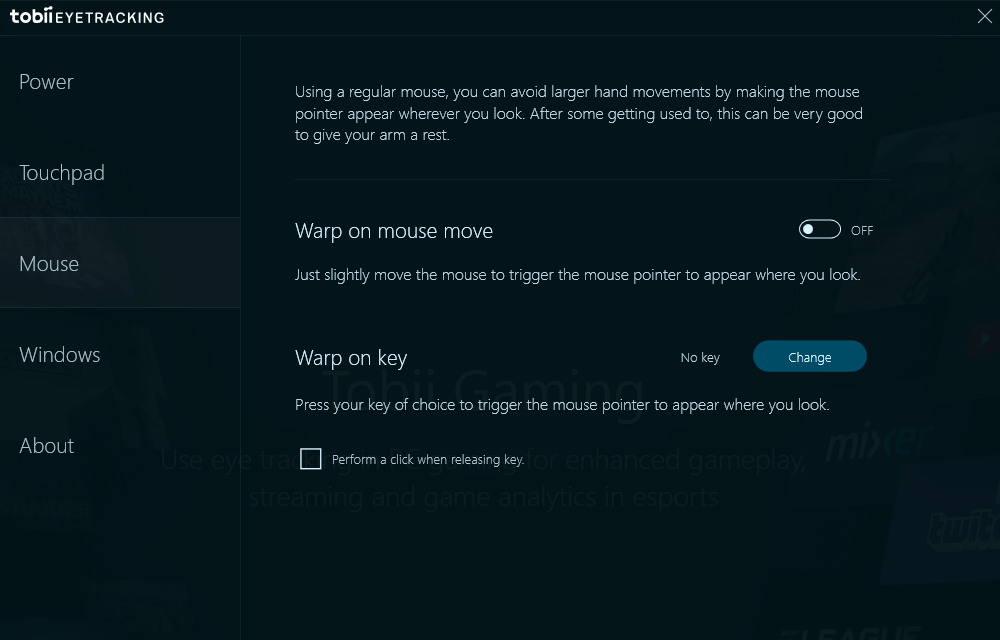 Tobii Settings - Mouse setting
Please make sure that your Tobii settings are set as shown in the screenshots. If not, NUIA may not work properly.