What exactly is the Gaze Pad?
The Gaze Pad is an extended functionality of the NUIA Button. With a spacious layout, the provided shortcuts can be triggered effortlessly with the eyes. It should help you to capture fast actions at a glance.
It consists of four different areas. These are explained in the following sections: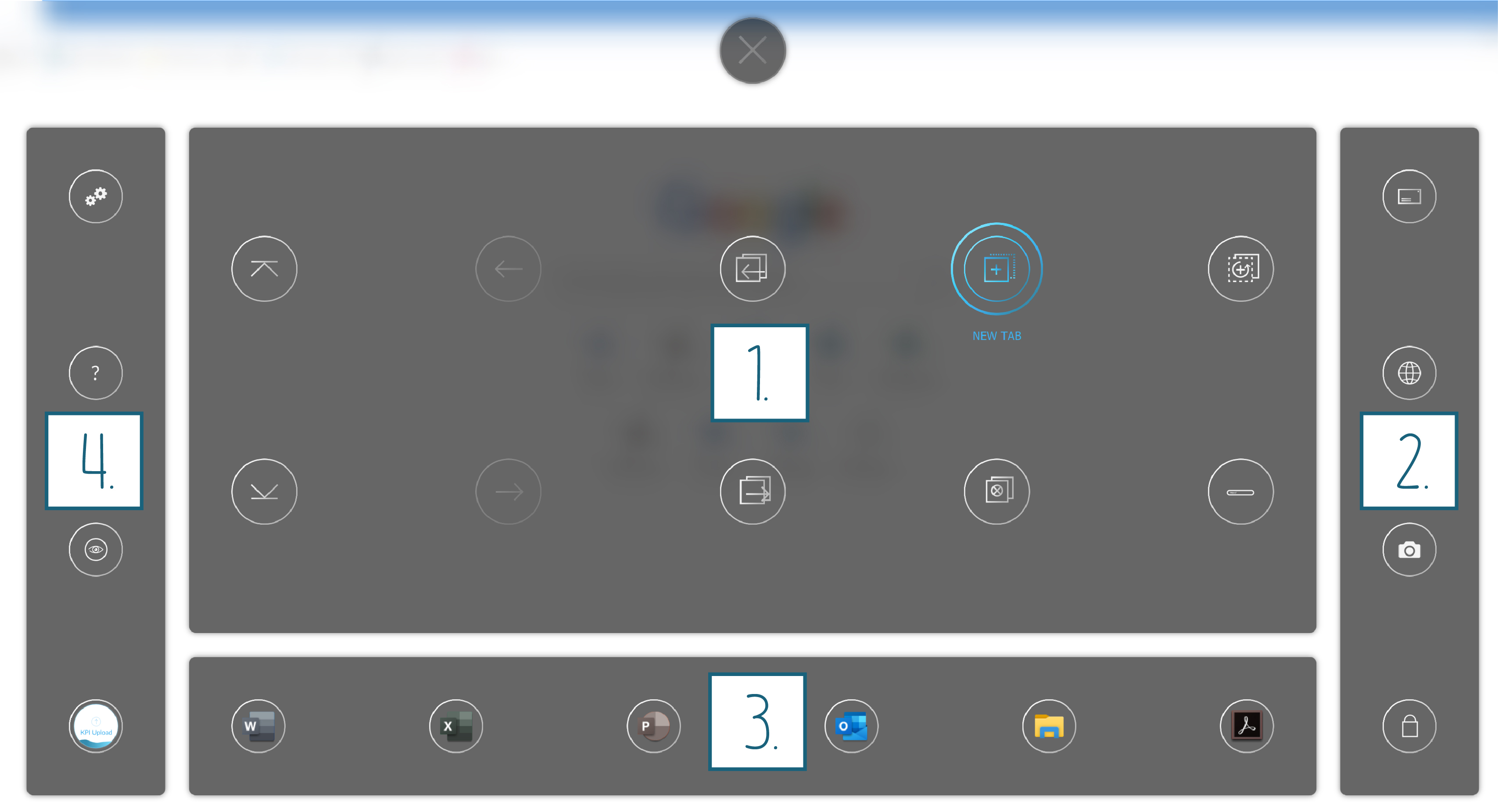 1. Application-specific shortcuts: This main area always depends on the current foreground application. For example, if you open Chrome, the Gaze Pad will show you specific browser commands (see figure above), such as open a new tab, go to the previous tab, etc.. As soon as you switch to another application, these buttons take on new functionalities.
2. Cross-application shortcuts: Here you have the possibility to execute completely application-independent commands such as screen lock or opening a new browser.
3. Application launcher/switch between applications: In the bottom bar you can start applications at any time. If you have already opened these applications, the respective icon of the application will be colored. If you have several windows of an application open, the area expands. You can then switch between the respective windows of the applications (see lower part of the screen). The different colors of the button help you to distinguish between the windows.

4. NUIA Tools: In the left vertical area you have quick access to the most important NUIA tools like the NUIA Settings.
How do I use the Gaze Pad?
Keyboard: To open the Gaze Pad, first press the left Ctrl key and keep it pressed. Then briefly tap the left Alt key.

The button in focus will be marked with a blue border. As soon as you release the Ctrl key and your gaze is on a button, the button will be triggered immediately.
Hands-free: You can activate the Gaze Pad via the NUIA Button. Look at the lower right corner of the opened NUIA Button and the Gaze Pad will open. If you open it this way, you will have an additional OK button at the top of the screen (see following figure). This allows you to calmly select the desired command first and then confirm your selection with a second quick glance at the OK button.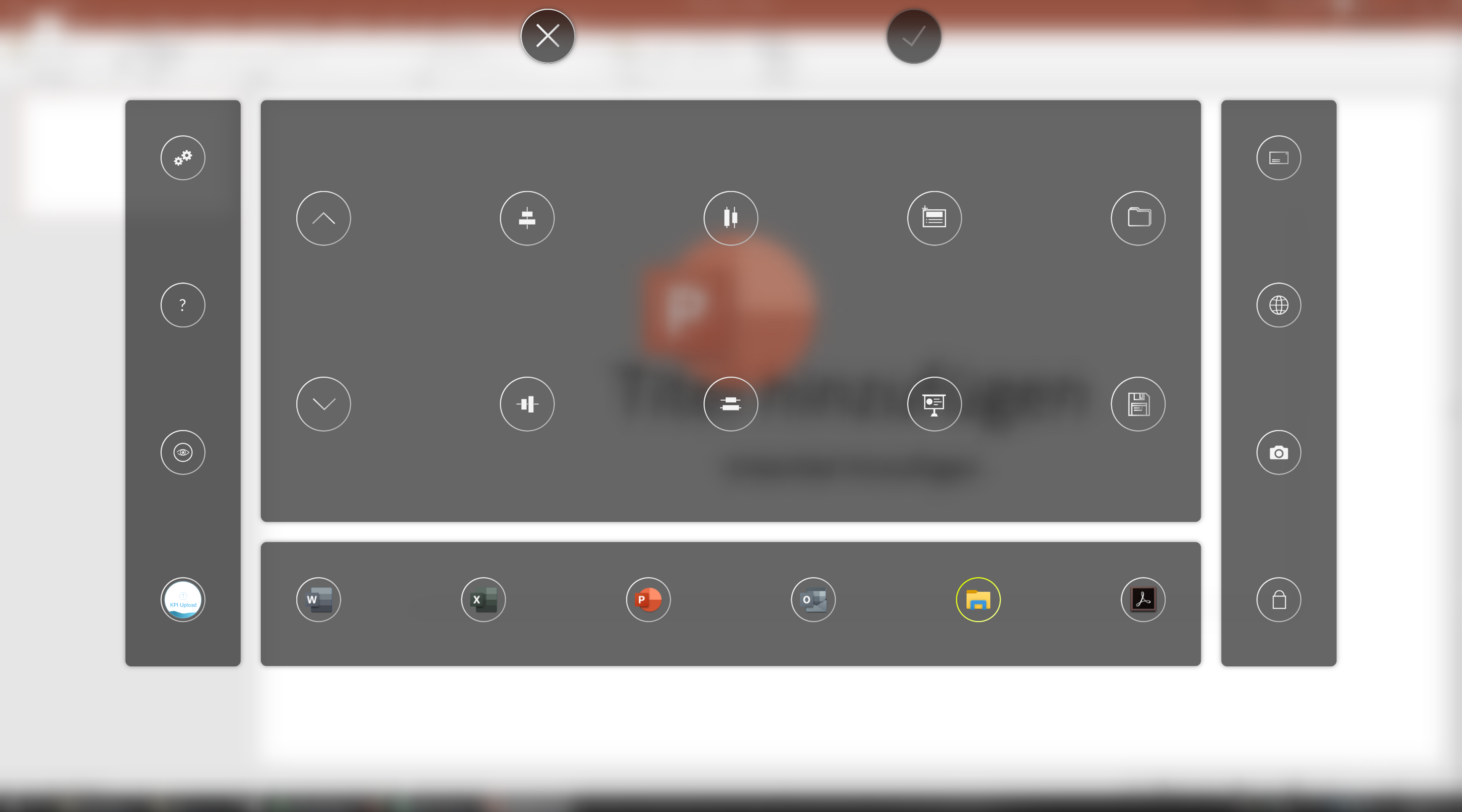 Can I set my own shortcuts?
Many users ask us this question and in fact our goal is to implement a Gaze Pad for individual user needs. We will keep you up to date with the progress on this feature.
We are always pleased about further suggestions / wishes. Simply write an email to: nuia-feedback@4tiitoo.com.