As soon as NUIA no longer works properly or has crashed, please send us a so-called "Log Report" immediately. This file contains error messages, crash files and other information that will help us to understand your problem.
This is how you send us the log report:
1. Click on the NUIA icon in the taskbar and navigate to Support < Send Log Report to 4tiitoo Support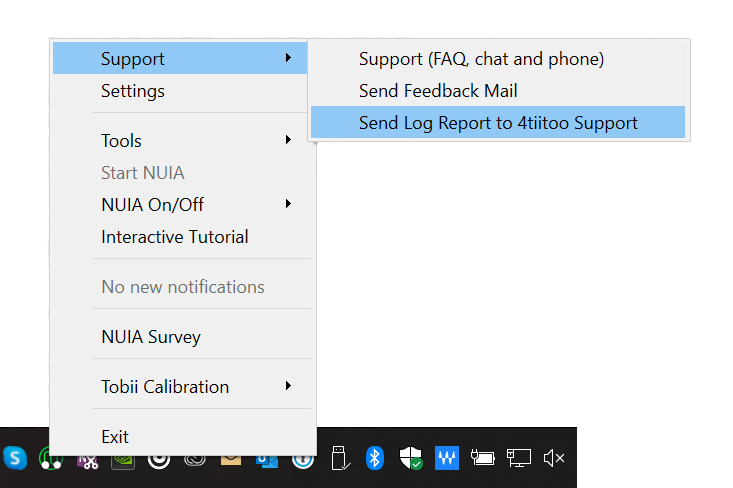 2. Try to describe as best you can when exactly the problem occurred and what you did before. If possible try to describe the steps to reproduce this error. You can also attach images/screenshots.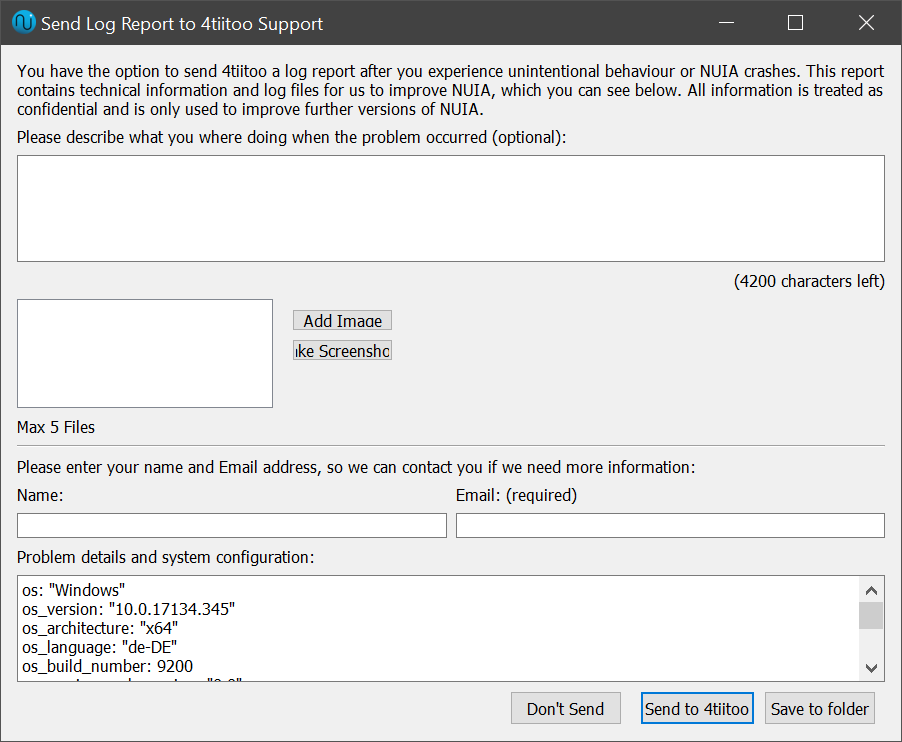 3. Once you have entered your e-mail address, click on "Send to 4tiitoo". Our support team will take care of it immediately and will contact you.