Here are the following options you can try if your eye tracker is not recognized.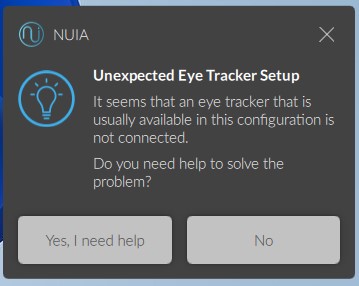 1. First of all, please unplug your Eye Tracker and plug it in again.
2. If you are using a docking station you can try two things:
briefly unplug the docking station and plug it in again
try to plug the Eye Tracker directly into the USB-port of your computer. If your Eye Tracker is now detected, your dockingstation might not have enough power to support it.
3. Open the device manager on your computer to see if the Eye Tracker is listed there. Should the Eye Tracker still not be detected, please call our Support Team.