This could have different causes. First make sure that the following points have been checked:
Is NUIA active and switched on?
Is the Eye Tracker switched on/plugged?
Is your Eye Tracker locked to the magnetic strip and properly mounted?
Can the Eye Tracker recognize your eyes without any problems?
Is your eye tracker mounted on your monitor where you want to use NUIA?
If all of the above settings are correct and you still have the problem, try identifying your problem in the following examples:
Quick Click does not appear where my gaze is
If the Quick Click did not appear at your viewpoint, but shifted, your Eye Tracker does not record your gaze data precisely.
What can you do?
Improve your calibration
Check your eye tracker profile (don't forget to create two different profiles for contact lenses or glasses)
NUIA overlays appear somewhere else
The best way to test this case is to activate your visual NUIA viewpoint (NUIA Tray Menu < Developer Tools < Show my gaze) and look at clickable areas. If the rectangular blue borders appear offset around the clickable areas, your screen for NUIA is scaled incorrectly (see figure below).
You may have rescaled your monitor and forgotten to log off. The following figure shows you the offset areas and also the setting for your display with the warning message for your scaling change.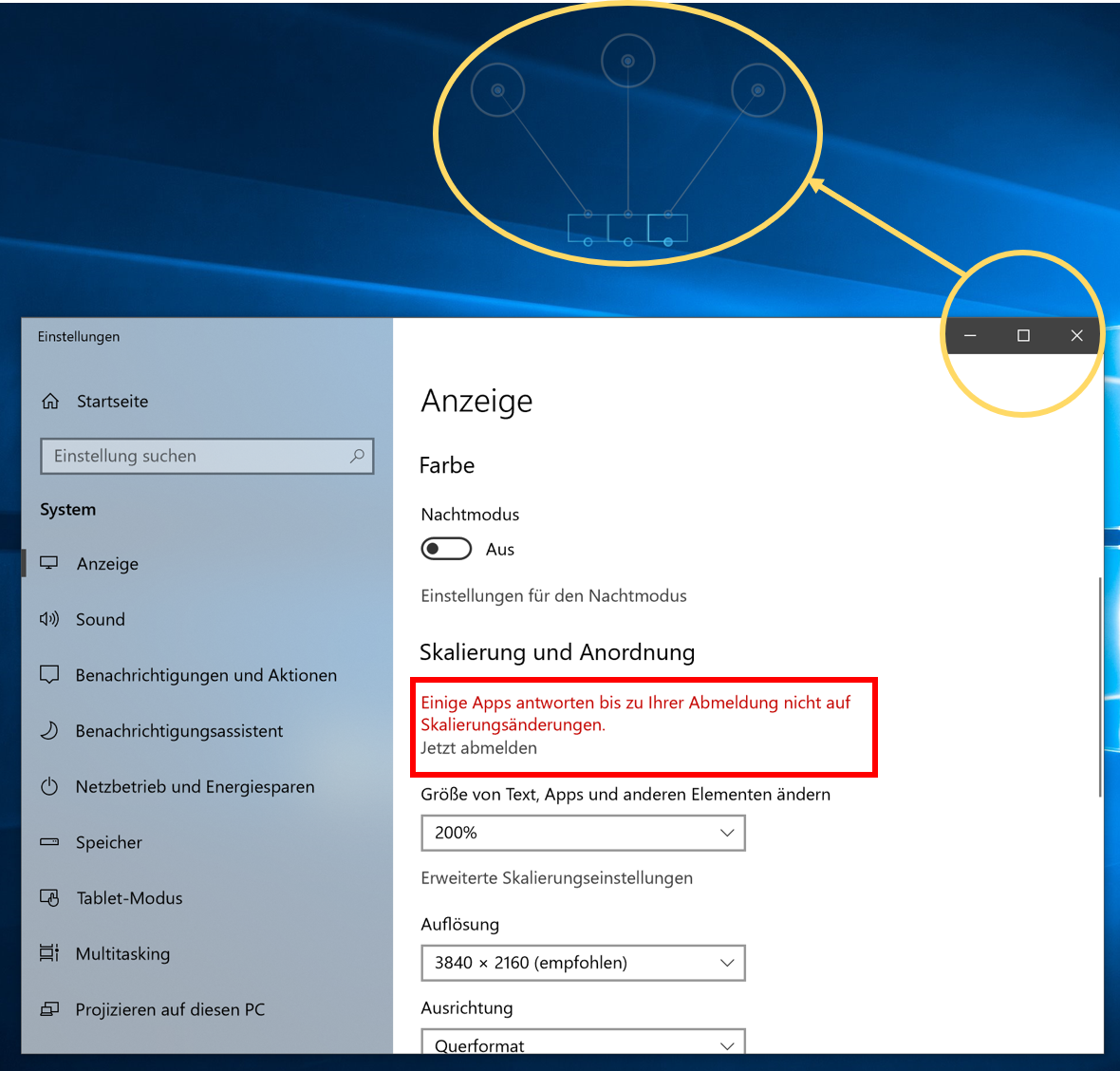 The problem can be solved by logging off briefly and logging back on again. You will notice that NUIA has now adopted the new scaling.
If these problems do not apply to yours, please do not hesitate to contact us.
Support Contact:
Mo-Fr: 9:00 am - 5:00 pm
LiveChat
Phone: +49 89 2000 128 - 30
E-Mail: support@4tiitoo.com