After each NUIA restart, an attempt is made to automatically upload your local KPI data after approx. 10-30 min. If your data is successfully uploaded, the data is automatically deleted from your local memory.
If not, the data will be kept in your memory. Likewise, each time NUIA is restarted, a new database file is created. That's how you can realize if the automatic KPI upload worked ot not. If a .db-file is older than one hour and you had a stable internet connection during that time, this means that your KPI data cannot be loaded automatically and you will have to do it manually. How this works, please read in this article "How to upload my KPI Data manually?".
Where are your stored KPI data?
Open your Windows Explorer and navigate to "C: < ProgramData < 4tiitoo NUIA".
The easiest and fastest way is to copy and paste this path in the adress field of your Windows Explorer: C:\ProgramData\4tiitoo NUIA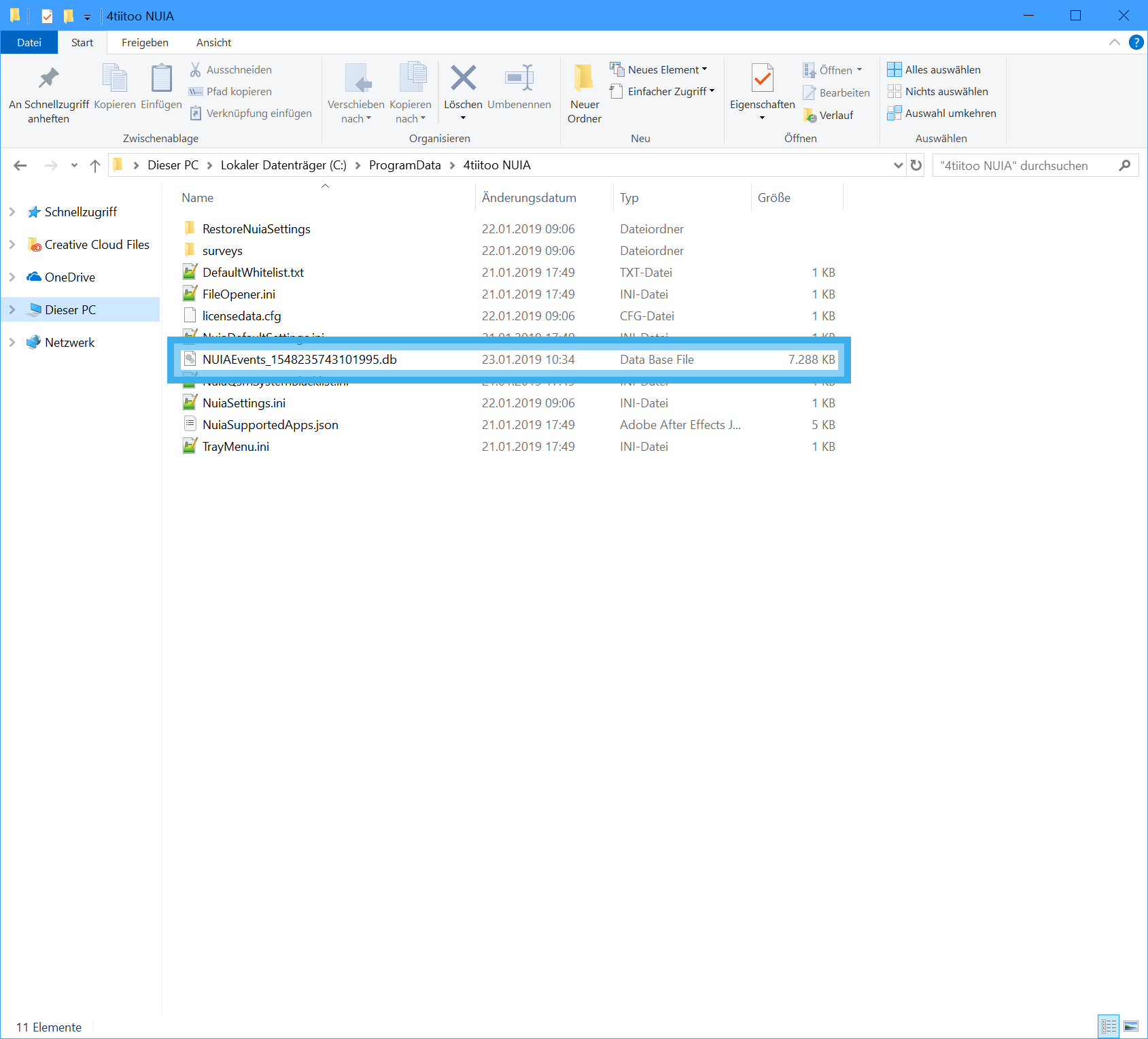 If you have further questions or problems, please do not hesitate to contact us personally. We will be glad to help you.
Contact:
Mo-Fr: 9:00-17:00
LiveChat: support.4tiitoo.com
Telefon: +49 89 2000 128 - 30
E-Mail: support@4tiitoo.com